Thank you for downloading your FREE Interview Guide Cheat Sheet!
It's on the way to your inbox!
Are you READY TO GET UNSTUCK IN YOUR CAREER FOR GOOD AND FINALLY LAND YOUR DREAM JOB?
THEN I'VE GOT THE PERFECT SOLUTION!
The Career Advancement Toolkit™!
More interviews. More job offers. In record time.
The Career Advancement Toolkit™ is an exclusive suite of resources designed to help you land your dream job offer in record time!
Gain access to detailed video lessons, polished templates, examples, instructions and guides to ensure you secure your life-changing job offer.
GOT AN INTERVIEW CALL BACK IN 23 MINUTES!
"I applied for a job at 1:39 pm and got a call back for an interview at 2:02 pm (23 minutes later!)"
~ Laura K. (Senior Business Analyst)
STOP wasting time submitting online applications that go NOWHERE!
Reach your career goals using the same tools that have helped thousands of job seekers land the job they REALLY wanted!
Here's what you'll get when you start today!
4 Learning Modules with Dozens of High-Impact Lessons & Video Tutorials (value $1,297)
Dedicated to helping you build your irresistible resume, create your compelling cover letter, develop your personal brand and networking strategy with LinkedIn, and ace your interview with fantastic follow-ups.
The Career Experts Template & Example Vault (value $997)
Over 50 tried and true templates and examples to help you with every part of the job search process. Including resume, cover letter, LinkedIn, networking and job interview follow-up templates.
VIP BONUS #1 - Master Your Job Search (value $197)
Keep your job search organized and on track with the job search tracker. Monitor important information, dates and notes about each position.
VIP BONUS #2 - Create Your Powerful Pitch (value $127)
Make a strong first impression in 30 seconds or less during job interviews and while attending networking events.
VIP BONUS #3 - Job Interview Confidence Training (value $197)
Learn the 4-step system to master your next interview and land your dream job offer.
Lifetime Access (priceless $$$$)
Total value = $2,815
Normally = $297
TODAY'S PRICE = ONLY $147
Wondering if this really works?
Let other toolkit users tell you all about it!
Step-by-step

guidance with

easy-to-follow

, organized information and resources.
You'll get what you need to make progress in your job search!
The Career Advancement Toolkit™ has helped THOUSANDS land the job they really wanted.
Tania applied to 9 positions, landed 6 interviews and
received 3 job offers

!
Abraham
broke through the ATS and landed his dream job

with an amazing CV and cover letter!
Join thousands of Career Advancement Toolkit™
users who've landed interviews & offers with top companies!
Hiring is happening at lightning speed!
Don't fumble your next career opportunity.
With more remote work opportunities & enhanced employee satisfaction programs there has never been a better time to move full-steam ahead in your job search.
Get the Career Advancement Toolkit™ and ensure YOU are the one that gets hired.
Here's what other Toolkit users have been able to do!
George skipped the 2nd interview and
landed a job offer in 1 month,

after being on disability since 2010!
Morgan
landed an on-the-spot job offer in Aviation

 – the field she'd been dreaming of!
David landed a new position with a biotech company fighting to end the Covid pandemic –
making more than he thought was possible!!
The Career Advancement Toolkit™ contains everything you need to quickly land your life-changing job offer.
Professional Executive Resume Template
Ditch your old resume format and jump into the 21st century with this new professional executive resume template. Finally land more interviews!
Professional Cover Letter Template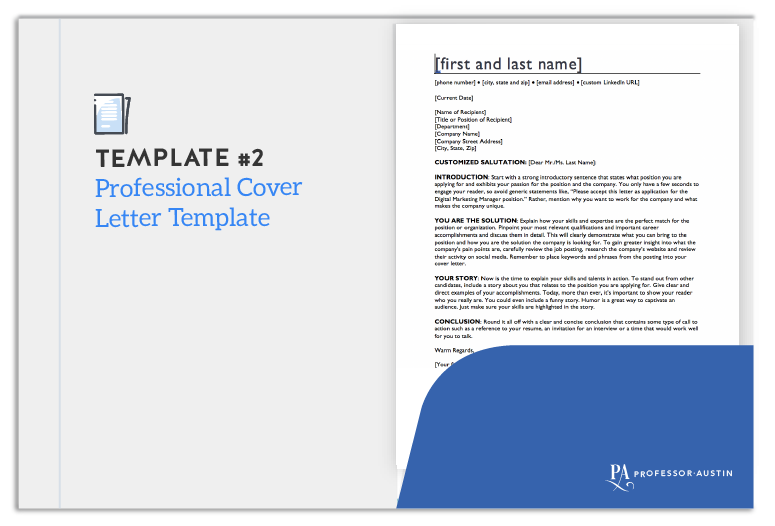 Your cover letter is your mini sales presentation. Use this professional cover letter template to tell your career story and land better job offers!
Application Follow Up Template
Haven't heard back after applying for your dream job? Use this follow-up template to let them know you're still interested and secure a job interview.
In-Person Interview Follow Up Template
Had the most amazing interview for a job you can't wait to start? Follow up within 24 hours using this template to secure the salary you deserve.
Interview Follow Up Template (1 Week)
Already followed up once after your interview? Use this template to follow up for a second time within one week if the hiring process is stalled.
Job Rejection Follow Up Template
Just heard that you weren't selected for your dream job? Use this template to keep the doors opens and be considered for other positions.
Phone Interview Follow Up Template
Just finished your phone interview? Use this exact follow-up template to land the next round of interviews.
Professional Reference Sheet Template
Make it easy for your future employer to get in touch with your references by using this impressive reference sheet template.
Resignation Letter Template
Just landed your new job? Don't burn any bridges. Use this resignation letter template to quit your old job with class.
All the critical "done-for-you" templates to impress hiring managers and land your next job in record time!
…plus these exclusive essentials!!!
LinkedIn Profile Essentials Starter Pack (value $47)
Compose the perfect LinkedIn headline and summary to get recruiters to come to you.
The Perfect Cover Letter How To Guide (value $47)
Create a compelling cover letter that tells your true career story and help you command a higher salary.
The Ultimate Guide To Surviving Your Job Search (value $47)
Follow easy, actionable instructions to keep motivated, energized and on track.
You'll also receive these amazing BONUSES to walk you swiftly through the process.
RESUME WRITING VIDEO LESSONS
Learn a proven strategy for writing a knockout resume that shows your real value.
JOB INTERVIEW CONFIDENCE TRAINING
Learn the 4-step system to master your next interview and land your dream job offer.
EXPERTS PRINTABLE INTERVIEW GUIDE
Develop standout responses to the trickiest interview questions, including behavioral questions.
GET THE Career Advancement toolkit™ FOR only 
$297.00
$147
LANDED AN OFFER WELL ABOVE THE SALARY RANGE ORIGINALLY QUOTED!
"I purchased the Career Advancement Toolkit because I hadn't looked for a job in twenty years. I knew things had changed and I needed help. Your resume and cover letter advice helped me get interviews with almost every company I submitted to and an offer that was well-above the salary range the company quoted originally. Thank you, Professor Austin!
~Heather Jansen, Creative Manager
LANDED AN INTERVIEW IN ONE DAY
"I managed to get one quite lengthy application completed in a day and I now have an interview for that role. I'm now also being paired up with jobs on LinkedIn that are much better suited to me. I am gobsmacked how much of a difference the Career Advancement Toolkit has made."
~Charlotte R. (Manchester, England)
LANDED A FABULOUS JOB OFFER AFTER BEING 10 YEARS OUT OF THE JOB SEARCH!
"Your guidance helped me polish up my LinkedIn, rev up my resume and helped me ace the interview to get a fabulous job offer for a position that I believe I will really enjoy. And, I am a 57-year-old fossil who is 10 years out of the job search market. I couldn't have done it without you!"
~ Terry B. (Power Engineer)
BUILT A KNOCKOUT RESUME!
"My resume has come a VERY long way. And it's all because of the Career Advancement Toolkit, your videos, templates, training and classes! Believe me, without you it wouldn't look like it does. Thank you a thousand times over!!"
~Cassandra S. (Compliance Specialist)
LANDED A JOB WITH A TOP 20 EMPLOYER IN CANADA!
"Thank you, Professor Austin! Your career resources really helped me in my quest to find a permanent job! My biggest accomplishment is finding a permanent job with a great salary and excellent benefits with a top 20 employer here in Canada!!"
~Keisha M. (Retention Specialist)
LANDED A BIG INTERVIEW!
"The toolkit has been a game changer. I have a big interview coming up this week, one that I really wanted! Absolutely would not have gotten it without the toolkit and Heather's videos!
~Erin C. (Holistic Health Coach)
Hi! I'm Heather Austin. The creator of World-Class Career Academy™ and the Career Advancement Toolkit™. Over the past 15 years, I've taught thousands of clients and students how to find their next big career opportunity so they can grow in a field they love.
I'm most passionate about seeing you excited to get out of bed in the morning. Knowing you're making a greater impact in your industry. What's unique about what I do is the process I use to help my clients build confidence to achieve their career goals.
I'm obsessed with all things career related! Including job search strategies, resume writing, LinkedIn profile optimization and interview tactics. My #1 goal is to help you find a career that brings you true happiness and fulfillment. On my downtime, I enjoy movie nights with my kids and group fitness classes at my local gym.