Ready for more interviews & better job offers?
The Career Advancement Toolkit is PERFECT for you!
Templates, guides, instructions, examples, and video lessons to help you secure your ultimate job offer. Your dream job is on its way!
Take advantage of this
limited-time offer TODAY!
NOW is your chance to SAVE $50 on
The Career Advancement Toolkit!
Hurry, this offer won't last long!
Heather's resources were by far the best. I prepped. I prepped some more. I kept a chart of the positions that I applied for. I applied for 11. I heard back from 8. I was offered three. Yeah!!! Thank you for giving me the confidence to pursue a different job opportunity! You will never know how much it means."
Pam Z.
Real People. Real Results.
GOT AN INTERVIEW CALL BACK IN 23 MINUTES!
"I applied for a job at 1:39 pm and got a call back for an interview at 2:02 pm (23 minutes later!)"
~ Laura K. (Senior Business Analyst)
LANDED A BIG INTERVIEW!
"The toolkit has been a game changer. I have a big interview coming up this week, one that I really wanted! Absolutely would not have gotten it without the toolkit and Heather's videos!
~Erin C. (Holistic Health Coach)
The Career Advancement Toolkit contains everything you need to quickly land your dream job.
Professional Executive Resume Template
Ditch your old resume format and jump into the 21st century with this new professional executive resume template. Finally land more interviews!
Professional Cover Letter Template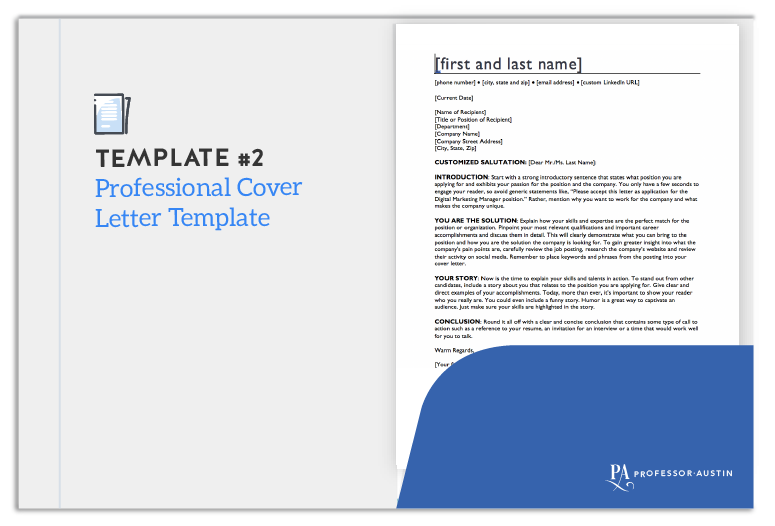 Your cover letter is your mini sales presentation. Use this professional cover letter template to tell your career story and land better job offers!
Application Follow Up Template
Haven't heard back after applying for your dream job? Use this follow-up template to let them know you're still interested and secure a job interview.
In-Person Interview Follow Up Template
Had the most amazing interview for a job you can't wait to start? Follow up within 24 hours using this template to secure the salary you deserve.
Interview Follow Up Template (1 Week)
Already followed up once after your interview? Use this template to follow up for a second time within one week if the hiring process is stalled.
Job Rejection Follow Up Template
Just heard that you weren't selected for your dream job? Use this template to keep the doors opens and be considered for other positions.
Phone Interview Follow Up Template
Just finished your phone interview? Use this exact follow-up template to land the next round of interviews.
Professional Reference Sheet Template
Make it easy for your future employer to get in touch with your references by using this impressive reference sheet template.
Resignation Letter Template
Just landed your new job? Don't burn any bridges. Use this resignation letter template to quit your old job with class.
Everything you need to reach your career goals.
Now is the time for you to grow in a field you love!
DON'T FORGET THESE EXCLUSIVE BONUSES!!!
LinkedIn Profile Essentials Starter Pack (value $17)
Easy-to-use exercises, examples, templates and formulas to help you stand and out get noticed on LinkedIn. Don't let a lousy LinkedIn profile hold you back anymore.
The Perfect Cover Letter How To Guide (value $17)
Not convinced you need a cover letter to land your next job? The Perfect Cover Letter How To Guide will show you how to write a cover letter that helps you command a higher salary.
The Ultimate Guide To Surviving Your Job Search (value $17)
Feeling defeated and frustrated by your job search? This step-by-step resource guide will help keep you motivated and energized while job searching.
The Career Advancement Toolkit!
3 BONUS VIDEO LESSONS (value $27)
How to use the Career Advancement Toolkit
How to use the template pack to streamline your job search
How to use the BONUSES inside the toolkit
 Get the CAREER Advancement toolkit FOR only 
$197.00
$147
I'm the creator of World-Class Career Academy and the Career Advancement Toolkit. Over the past 13 years, I've taught thousands of clients and students how to build their personal brand so they can land their dream job and succeed in the marketplace.
With a background in hiring, teaching and career development, I'm here to help you save time and eliminate the frustration of your job search. I'm obsessed with all things career related! Including job search strategies, resume writing, LinkedIn profile optimization and interview tactics.
My #1 goal is to help you find a career that brings you true happiness and fulfillment. On my downtime, I enjoy movie nights with my kids and group fitness classes at my local gym.