3-DAY LINKEDIN JUMPSTART CHALLENGE
Challenge Starts Wednesday, March 11th at 12pm Eastern
Hosted By Professor Heather Austin
REPLAYS AVAILABLE + LIVE BONUS Q&A SESSIONS
Build a LinkedIn profile that gets noticed and lands you better career opportunities!
DAY 1: Why 2020 is the BEST time be an ACTIVE LinkedIn user.
DAY 2: How to leverage the POWER of LinkedIn for your professional career GROWTH.
DAY 3: The 7 pillars of a LinkedIn profile that will help you STAND OUT and get noticed.
Will i have access to the replays?
Yep!! If you can join us LIVE, no worries! You'll have access to the replays. Learn how to build a LinkedIn profile that GET NOTICED and lands you BETTER career opportunities.
Hi there! I'm Heather! I'm the creator of World-Class Career Academy and the Career Advancement Toolkit. Over the past 13 years, I've taught thousands of clients and students how to build their personal brand so they can land their dream job and grow in a field they love.
With a background in hiring, teaching and career development, I'm here to help you save time and eliminate the frustration of your job search.
I'm obsessed with all things career related! Including job search strategies, resume writing, LinkedIn profile optimization and interview tactics. My #1 goal is to help you find a career that brings you true happiness and fulfillment. On my downtime, I enjoy movie nights with my kids and group fitness classes at my local gym.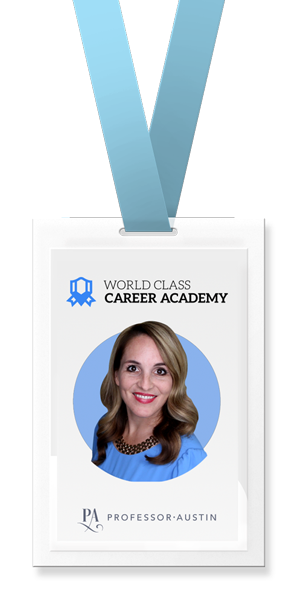 3-DAY LINKEDIN JUMPSTART CHALLENGE
Enter your name and BEST email address below to register for the free video series right now… It's 100% FREE!