Are you one of those people that freezes up in job interviews? You get sweaty palms, you start to stutter and you can't quite get your point across.
If this sounds like you, keep reading because today, you'll learn how to shake the stress and nervousness you feel during your interview so you can exude more confidence and charisma.
If you want to create a knockout resume, one that gets you in the door for your dream job, take a look at the 6-Second Resume. It's a free resume template you can download today and customize to apply for your next job. 
---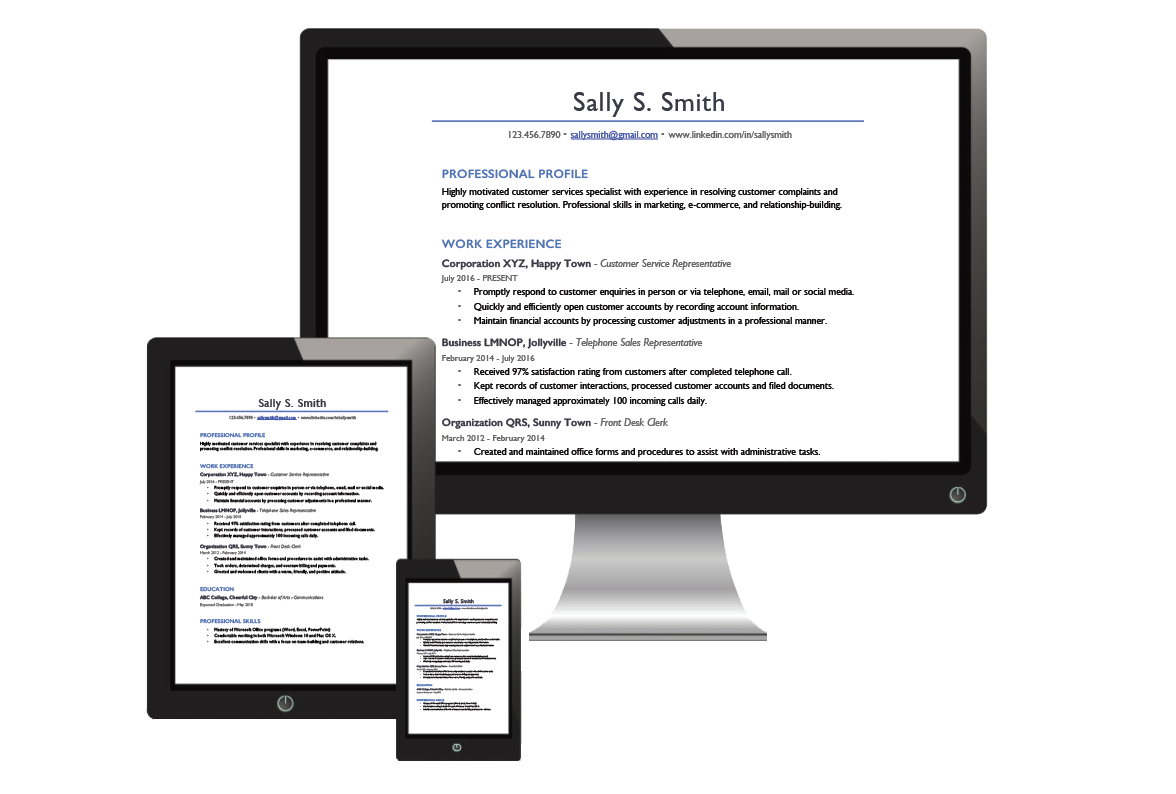 Your resume is one of the most important documents you'll create in your lifetime. Download your free resume template to make yours stand out!
---
If it's been awhile since you last interviewed or if you're just starting the interview process, it's easy to get nervous and anxious right before or during your job interview.
There's even more pressure if you're interviewing for a job you really want – one you know will contribute to your happiness and well being.
I have a special 4 part framework that I'm going to share with you today to help you overcome interview day jitters. I call this the 4 P's to a winning paycheck.

Prepare
Learn as much as you can about the company and position. What qualifications does the ideal candidate need? What does the company value most in it's employees? What's their vision? What's their mission?
You can learn a lot from the job posting. Study it closely. What keywords and keyword phrases are repeated throughout the posting? Find out what specifically what the company needs help with.
Learning as much as you can ahead of time will decrease your nervousness and boost your confidence for interview day.
Not only do you need to know about the position and company, but you also need to prepare a set of questions to ask the interviewer ahead of time.
This will take the pressure off of you and put it on your interviewer. It also gives you a second or two to catch your breath while your interviewer does the talking.
You can ask questions like, "can you tell me more about the team I will be working on and how the company fosters a healthy team environment?" or "what have prior employees done to succeed in this position?" or "what is the next step in your hiring process?"
Practice
To cut down on interview day jitters, practice your response to common interview questions.
Rehearse with a close friend or family member your answers to questions like "tell me about yourself", or "why do you want to work here?", or "why are looking to leave your current position?"
Developing responses ahead of time will help you better focus on the depth of your response and ensure that you bring up your most important accomplishments in your answers.
This will also help you clear your mind so you can share what it is you want the interviewer to know about you.
Plan
Having a plan is essential to your interview success. Benjamin Franklin once said, "if you fail to plan, you plan to fail."
Plan your interview outfit. Make sure your clothes, shoes, accessories are ready to go the day before the interview.
If you need to bring any documents or resources to your interview, such as a hard copy of your resume, a list of reference, or a portfolio, have those ready to go as well.
Plan your travel time. Give yourself enough time to get to the interview before scheduled. Preferably arriving 15 minutes early.
Plan for traffic, detours or anything else that might come up. This will allow you to catch your breath and compose your thoughts before going into the interview.
Present
You're next step is to present yourself in the best possible light. This means taking all of your awesomeness and giving it to the interviewer.
Develop a clear career story that you can present that shows how you got to where you are now and what makes you the best fit for the position.
You also want to sprinkle in your greatest, most important career accomplishments along the way.
Remember, you were invited into the interview for a reason. They liked you enough to take it one step further with you. So try your very best to be yourself.
Bonus Tip #1
If the greatest weakness question comes up during your interview, don't say "I have no weaknesses" or "I'm a perfectionist."
Interviewers will see right through this. You need to own up to something that you might not do well, but that doesn't directly relate to the position you're applying for.
For example, if the position you're applying for is a customer service representative, you probably don't want to mention that you're not great at sales.
However, you could mention that one of your weaknesses is public speaking or creative writing. Be prepared ahead of time to discuss a few common and legitimate weaknesses that  don't directly correlate with the position you're applying for.
Bonus Tip #2
Behavioral interview questions are questions like, "tell me about a time when …" or "describe a situation where…"
These are situational based questions the interviewer asks to get a better idea of how you performed during certain situations in the past.
Structure your response using the STAR method. Start by sharing the situation and task you encountered. Then discuss the action you took and the result you achieved.
Following this simple process will guarantee interview success.
---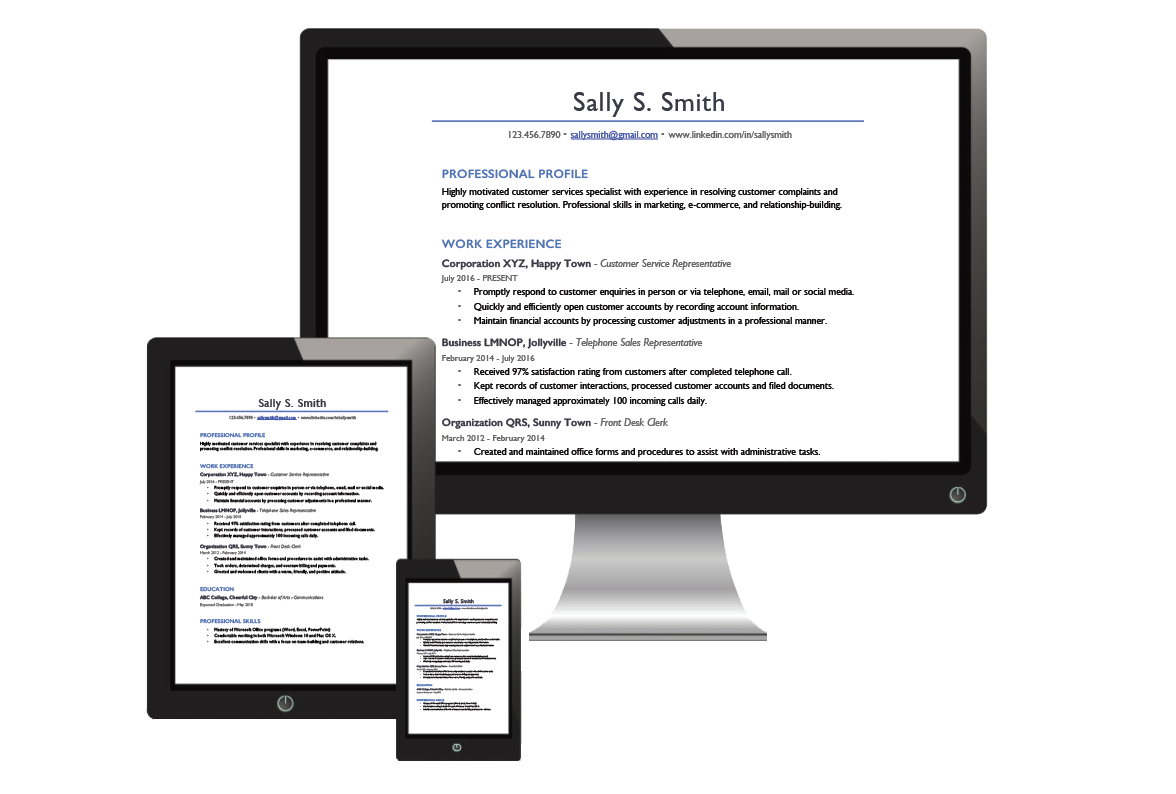 Your resume is one of the most important documents you'll create in your lifetime. Download your free resume template to make yours stand out!
---
For even more career advancement strategies, visit me on YouTube to learn how to land your dream job and grow in a field you love. Then join my private Facebook community where you'll network with other amazing professionals just like you!
The 6 Second Resume
Enter your name and email address to gain instant access to your free resume template. Your next job is on its way!