Are you wondering how to build your network on LinkedIn? Do you feel like you're getting ghosted by the people you try to connect with?
If this sounds like you, stick around to learn how to use LinkedIn to network with others and how to avoid being rejected by those you really want to connect with.
---
FREE LinkedIn Mini Course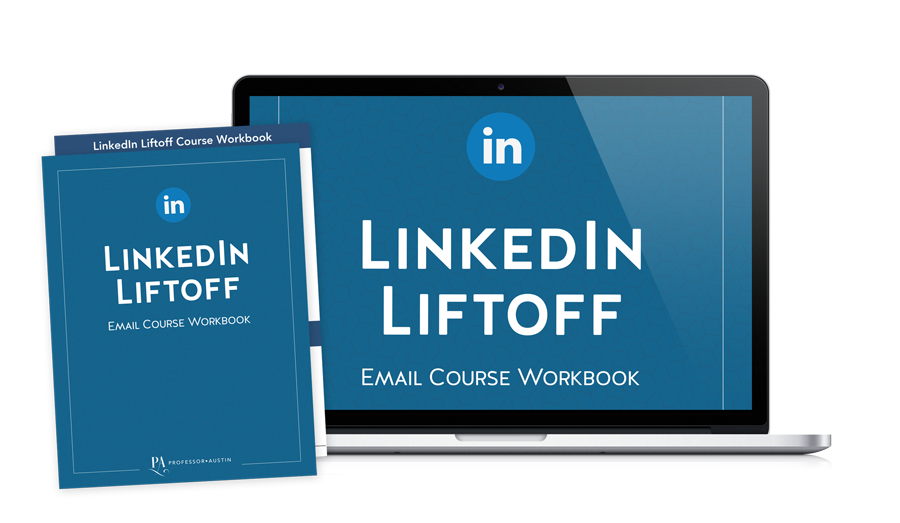 LinkedIn is the place to be for professionals and job seekers. Let your LinkedIn profile help you find and land your dream job. Access your FREE LinkedIn mini course today!
---
Making the right type of connections on LinkedIn is critical for your career success. Whether you're a job seeker or an entrepreneur, networking with other professionals in your industry can lead to your next big break.
You want your connections to be meaningful interactions that build relationships. Don't connect just to connect. Let's jump into how to grow your network using LinkedIn!
Tip 1 – Fully Optimize Your Profile
Before you start connecting with others on LinkedIn, make sure your profile is ready for traffic. If you request to connect with someone and they look at your profile to see what you have to offer, you don't want them to be disappointed.
I'm not going to go in to a lot of detail about how to make your LinkedIn profile stand out. I have plenty of blog posts and videos that take you step-by-step on how to do this.  I will however link this playlist of videos so you can watch to your hearts content.
Tip 2 – Find the Right People
You don't want to connect with just anyone LinkedIn suggests. This will only lead to low-quality connections that will get you nowhere.
Be very intentional about who you connect with. For example, search for others that do the same thing you do or that are in the same field as you and connect with them.
Also connect with others that work for a company you'd like to work for or that do what you'd like to do in the future.
If you're just getting started on LinkedIn, connect with your family members and friends or your co-workers and alumni.
And connect with thought leaders in your space. For example, if you read an article on LinkedIn that you really enjoy, request to connect with the author.
Most importantly, if you're looking for a job and you notice the posting lists a hiring official, request to connect with that person.
Tip 3 – Customize Your Connection Requests
Now that you know who you're going to connect with, customize your connection request to them. This means adding a note telling them how you know them and why you'd like to connect.
I get hundreds of connection requests a week from people I don't know. Maybe 1 out 40 people leave a nice note telling me how they know me and why they'd like to connect.
Sure enough, I always accept the requests from the people that take just a couple extra minutes to customize their connection request to me. So if you are getting ghosted by others on LinkedIn, then follow this one simple tip.
Tip 4 – Ask For An Introduction
Another great way to grow your network on LinkedIn is to ask your existing connections to introduce you to the person you'd like to connect with.
For example, you could send a message like…
"Hey Bob! I noticed Sally Sue is one of your connections on LinkedIn. Would you mind introducing us? I would love to connect with her about a potential position available in her organization. I appreciate your time."
Tip 5 – Engage In The News Feed
A great way to stand out to those you'd like to connect with is to like, comment and share the posts they make or articles they write on LinkedIn.
Actively engage in their content. Leave a meaningful comment letting them know what you like most about their post or article.
After interacting with them on LinkedIn for a while, re-engage them in a connection request. Also, consider following the person on other platforms like Twitter or Instagram or their business Facebook page if they have one.
In Conclusion
If you want even more help when it comes to your LinkedIn profile, take a look at my free LinkedIn mini course where you'll learn even more tips to help you make your LinkedIn profile better.
---
FREE LinkedIn Mini Course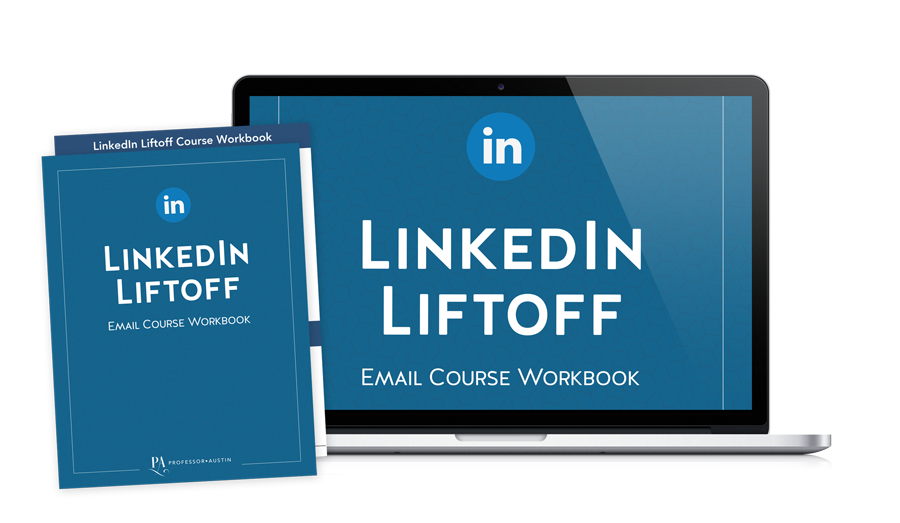 LinkedIn is the place to be for professionals and job seekers. Let your LinkedIn profile help you find and land your dream job. Access your FREE LinkedIn mini course today!
---
For even more career advancement strategies, visit me on YouTube to learn how to land your dream job and grow in a field you love. Then join my private Facebook community where you'll network with other amazing professionals just like you!
FREE LinkedIn Mini Course
Get ready for a better LinkedIn profile! Enter your name and email address to gain instant access to your free LinkedIn mini course.
[convertkit form=5257492]