Keeping your LinkedIn profile up-to-date makes you 18 times more likely to be found in LinkedIn searches by recruiters!
So if your profile is not current, tune in, because today you'll learn 10 LinkedIn mistakes that you might be making that are keeping you from landing your dream job.
---
FREE LinkedIn Mini Course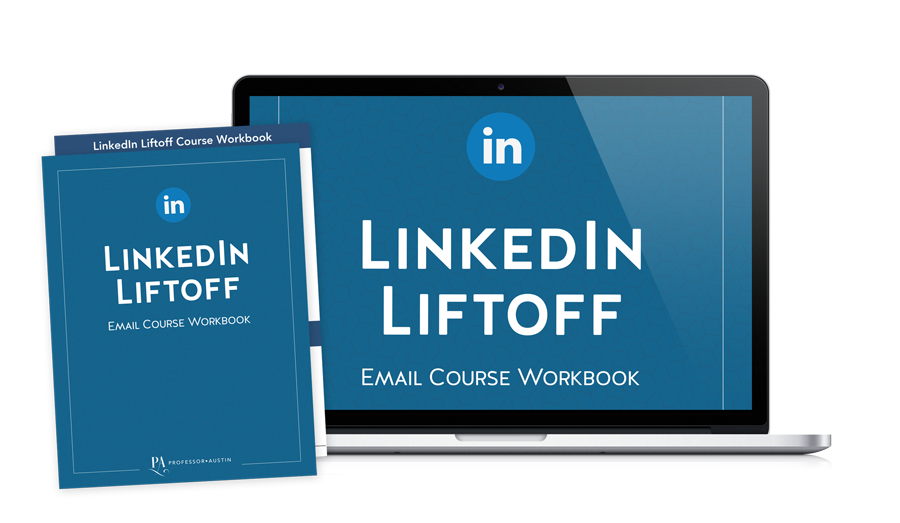 LinkedIn is the place to be for professionals and job seekers. Let your LinkedIn profile help you find and land your dream job. Access your FREE LinkedIn mini course today!
---
Let's jump right into it.
Mistake #1 – No profile picture
I can't tell you how many times I receive connection requests on LinkedIn from people that don't have a profile picture.
This tells me that you aren't really serious about LinkedIn or that you might be a scammer, so I won't accept your connection request.
And trust me, hiring managers, recruiters, and potential employers feel the same way! So make sure you upload a professional, high-quality photo.
To help you out with your profile picture, I created a video about dos and don'ts of a good LinkedIn headshot. Click here to take a look now!
Mistake # 2 – Using the default headline
LinkedIn auto-populates your headline with your most recent position. To avoid this mistake and to really grab the attention of others, customize your headline using industry specific keywords.
This will make it easier for you to be found in search. LinkedIn gives you up to 120 characters in your headline; however, I don't recommend using all 120 characters unless it's necessary.
Here's the cool thing: I also created a video about how to create the ideal LinkedIn headline. Click here to learn more creating a great LinkedIn headline.
Mistake #3 – Using the term "actively seeking work"
One of the worst things you can do for your LinkedIn profile is to wave a big red flag saying "actively seeking work." This is a big turn off to others viewing your profile.
Rather than displaying the fact that you are looking for a new position, use the "Career Interests" section to signal recruiters that you are open to new opportunities.
Mistake #4 – Not writing a summary
The Summary section on LinkedIn is perhaps the most overlooked section! This is where someone will look to learn more about you at a glance.
This was one of the hardest sections for me to write when I first optimized my profile. However, once I included industry specific keywords and broke my content up in to short, simple paragraphs, my connection requests skyrocketed.
Your summary should explain your greatest accomplishments. It should quickly let others know who you are, who you help and how you help them.
To learn more about how to write a great LinkedIn summary, I created a video just for you. Take a look at this video right here!
Mistake #5 – Not customizing your URL
LinkedIn assigns every account holder a long, confusing URL. This combination of letters and numbers makes it difficult for anyone to find you online.
If you're serious about your LinkedIn success, you need to customize your LinkedIn URL using a combination of your first and last name or business name.
You have anywhere from 5 to 30 characters to create your custom URL. For example, my custom LinkedIn URL is heather-austin (https://www.linkedin.com/in/heather-austin/).
Mistake # 6 – Not consistent with resume
Recruiters, hiring managers and employers want to see that your LinkedIn profile lines up nicely with your resume.
They want to see that your experience and dates match up. You don't want to copy and paste directly from your resume. This is highly discouraged. However, you should make sure that, if a side-by-side comparison is done with your resume and LinkedIn profile, there are no discrepancies.
Mistake #7 – No recommendations
If your profile lacks recommendations, you need to go out there and request a recommendation from your 1st-degree connections whose opinions you value.
This is one of the most powerful things you can do for your LinkedIn profile, and trust me, I know how difficult this can be. This is one of the mistakes I'm guilty of.
If you're having a hard time requesting a recommendation, pinpoint others in your network that you would like to receive a recommendation from and compose a high-quality recommendation for them. Chances are, they will return the favor back.
Mistake #8 – Not personalizing connection requests
One of my biggest pet peeves on LinkedIn is when I receive a connection request that isn't personalized.
I have the hardest time accepting a request when someone doesn't tell me how they know me and why they want to connect.
Think of a personalized connection request as the start of a new relationship. You'll get much better results when you add a quick note letting the other person know of the reason for your connect request.
Mistake #9 – Not using keywords
If you want to be found by hiring manager, recruiters, and employers, you need to make your LinkedIn profile is keyword heavy.
This means placing keywords and phrases specific to your position or industry throughout your profile.
Mistake #10 – Spelling or grammar errors
A LinkedIn profile with misspelled words or bad grammar will quickly get passed over. Proofread your LinkedIn profile very carefully.
One trick I recommend is to use a Google Doc to type up key areas of your profile. Once the area is complete and you've triple checked for spelling or grammar errors, copy and paste from your Google Doc into LinkedIn.
In conclusion
If you're looking to really turn your LinkedIn mistakes into strengths that will land you your dream job, take a look at my free LinkedIn mini course, in which you'll learn how to get your profile in tip-top shape!
---
FREE LinkedIn Mini Course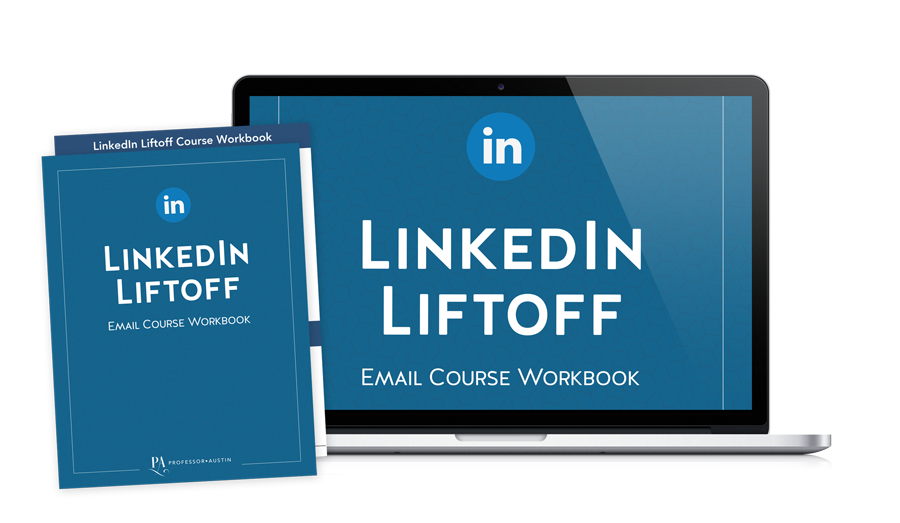 LinkedIn is the place to be for professionals and job seekers. Let your LinkedIn profile help you find and land your dream job. Access your FREE LinkedIn mini course today!
---
For even more career advancement strategies, visit me on YouTube to learn how to land your dream job and grow in a field you love. Then join my private Facebook community where you'll network with other amazing professionals just like you!
FREE LINKEDIN MINI COURSE
Get ready for a better LinkedIn profile! Enter your name and email address to gain instant access to your free LinkedIn mini course. 
[convertkit form=5257492]