Are you stuck in a toxic work environment that's tearing you down? Are you wondering what you can to do stay sane in your hostile workplace until you find a new job?
If this sounds like you, tune in, because today you'll learn how to handle an unhealthy workplace and how deal with a toxic boss or toxic co-workers.
---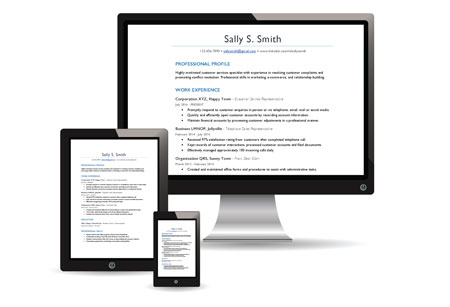 Your resume is one of the most important documents you'll create in your lifetime. Download your free resume template to make yours stand out!
---
You could be in a hostile work environment if you feel overwhelmed, anxious or stressed out at the thought of going to work. Or maybe you feel depressed, distracted or reclusive.
If your work environment is causing problems outside of work, then chances are it's unhealthy and you need to move on.
Here are some key indicators that your work environment is no good:
There's poor communication.
Nothing is done about disciplinary problems.
Your boss or manager makes exceptions for others but not for you.
You have a bunch of gossiping co-workers.
If quitting isn't an option, then developing a few coping mechanisms will buy you time until you can land the next career opportunity.
Let's jump into it!
1. Take a walk.
When the going gets tough, get out and take a walk. It's been proven that when we change the physiology of our body we change our mental state and our thought process. It's gives us a surge of energy.
Walking will get you out of the situation fast and will help you clear your thoughts. It will give you time to reflect on the situation and regroup.
Find an inspirational spot you can go to and even try a quick meditation while walking.
2. Keep your eyes open for new opportunities.
This will give you hope and encouragement to keep moving forward.
Start reaching out to your network to find out what companies are hiring or what positions are available. Get your resume and LinkedIn profile polished and ready to go.
The more people you reach out to, the quicker your next opportunity will present itself. You need to constantly be networking and keeping your eyes open for new opportunities.
Use LinkedIn's "Career Interests" section to signal recruiters and hiring managers that you are open to new positions.
Doing these things will help you with your exit strategy.
3. Find positive influences.
Surround yourself with others that can lift you up. This will build your courage and will help you focus on your long term goals.
This will also lower your risk of falling into a depression and will bring out the best in you. It's also a great way to fight off stress.
These positive influences can help you work through the issues that arise in the workplace in an uplifting, encouraging manner.
Take it one step further by developing a positive affirmation about your ideal job. Read and visualize the affirmation every morning when you wake up and right before you go to bed.
4. Let it go before you get home.
Your spouse, roommate, or significant other may not want to hear about every negative detail of your workplace situation.
They want to spend time quality time with you and venting about your problems to your loved one could potentially make the situation worse.
Rather, find someone outside of the home you can have a quick conversation with or better yet, journal about it before you enter your front door.
Have you heard the saying "garbage in, garbage out?"
Well, your head is filled with a bunch of garbage from the the day. You need to take that trash out and one of the best ways to do it is to write down your thoughts and emotions surrounding the situation.
You don't want that trash stinking up your mind all night long, so take out the garbage.
Of course, you can let your loved one know what's going on at work, but let them know what steps you are taking to resolve the issue.
Your hostile work environment is not worthy of your attention at home. Home is your safe place and should be reserved for happy, blissful moments.
5. Be reasonable with your time.
One of the best things you can do to combat workplace toxicity is to take regularly scheduled breaks, including lunch breaks. This is a great time to reset.
Also, leave work when it's time to leave and don't come in early. Working more hours than necessary will only heighten the problem.
Set boundaries and keep your distance as best you can.
If you need to, let your manager or the human resource department know of your intentions. Keeping these lines of communication open will make it easier for to work only when required.
6. Refrain from gossip.
It's really easy to find others in the workplace that you can vent with, and there might be times that this warranted, however, in most situations, gossiping will not improve things and in fact it is a form of bullying.
Here's the cool thing… It's been proven that when gossip in the workplace is decreased, productivity increases and sick days go down. So stay as far away from the drama you can.
This will help you survive those super difficult days at work.
Parting Words
You deserve a job you love. You are worthy of a position that brings you joy and fulfillment. You deserve to be happy.
If you're in a workplace situation that is causing you stress and harm in some way, do your very best to change your circumstance, whether that's with a different outlook or a new job.
You are better than that.
And if a new job is what you're looking for, download your free 6-Second Resume below, the downloadable resume template that will give the start you need to take action now.
---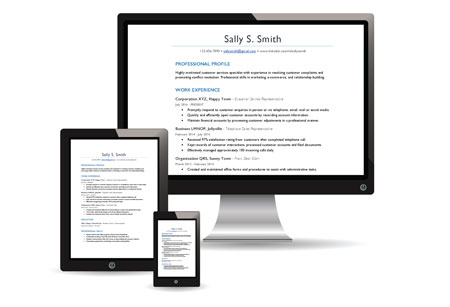 Your resume is one of the most important documents you'll create in your lifetime. Download your free resume template to make yours stand out!
---
For even more career advancement strategies, visit me on YouTube to learn how to land your dream job and grow in a field you love. Then join my private Facebook community where you'll network with other amazing professionals just like you!
The 6 Second Resume
Enter your name and email address to gain instant access to your free resume template. Your next job is on its way!
[convertkit form=5254130]